Have a transparent dome, relieve pressure and integrate into nature Have a transparent dome, relieve pressure and integrate into nature
Qingyuan Transparent Bubble Dome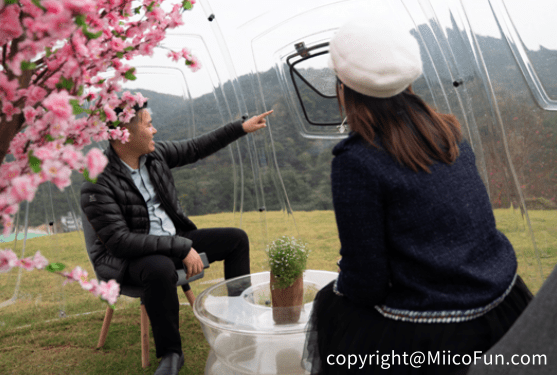 When we work and live in a noisy city for a long time, there are always some pressures and emotions in our hearts that need to be released, otherwise, it will hurt our own hearts.
Is there any way to make yourself more relaxed, comfortable and natural to release these pressures? You can try to live in a transparent dome for a few days like this. At night, admire the beautiful stars in the sky. During the day, you can enjoy the sun without being harmed by ultraviolet rays.

Even if you build the transparent dome house in the forest, its hard PC shell can also protect you from wind and rain and block wild birds and predators, allowing you to enjoy the tranquility that nature brings you more safely.